Regular price
Sale price
$79.00
Unit price
per
Sold out
✅ Premium Acacia Wood
✅ Fits up to 6 Knives
✅Strong magnetic hold
✅Easy fitting included
✅ 30 Day Money Back Guarantee
Premium Acacia Wood Fits up to 6 Knives Strong magnetic hold Easy fitting included
DESCRIPTION

Elevate your kitchen to a new level of sophistication with our Wall-Mounted Acacia Wood Magnetic Knife Strip. Crafted from exquisite acacia wood, this magnetic strip not only provides a secure and space-saving storage solution for up to six of your favorite knives but also transforms them into a captivating centerpiece of your culinary haven.

Its elegant design seamlessly blends functionality with aesthetics, ensuring that your knives are not just tools but works of art, enhancing the ambiance of your kitchen while keeping your most essential culinary tools within easy reach. Embrace the fusion of style and practicality as your knives take center stage on this beautiful, handcrafted acacia wood strip.
SPECIFACTIONS

Material - Acacia Wood
Fits up to 6 Knives
Strong magnetic hold
360x140 mm
Easy fitting included
WARRANTY & GUARANTEE

Here at The Cooking Guild we are so confident in our products we offer the following completely FREE of charge with every purchase.

Try our knives risk-free with our 30-day, no-questions-asked returns policy.


View full details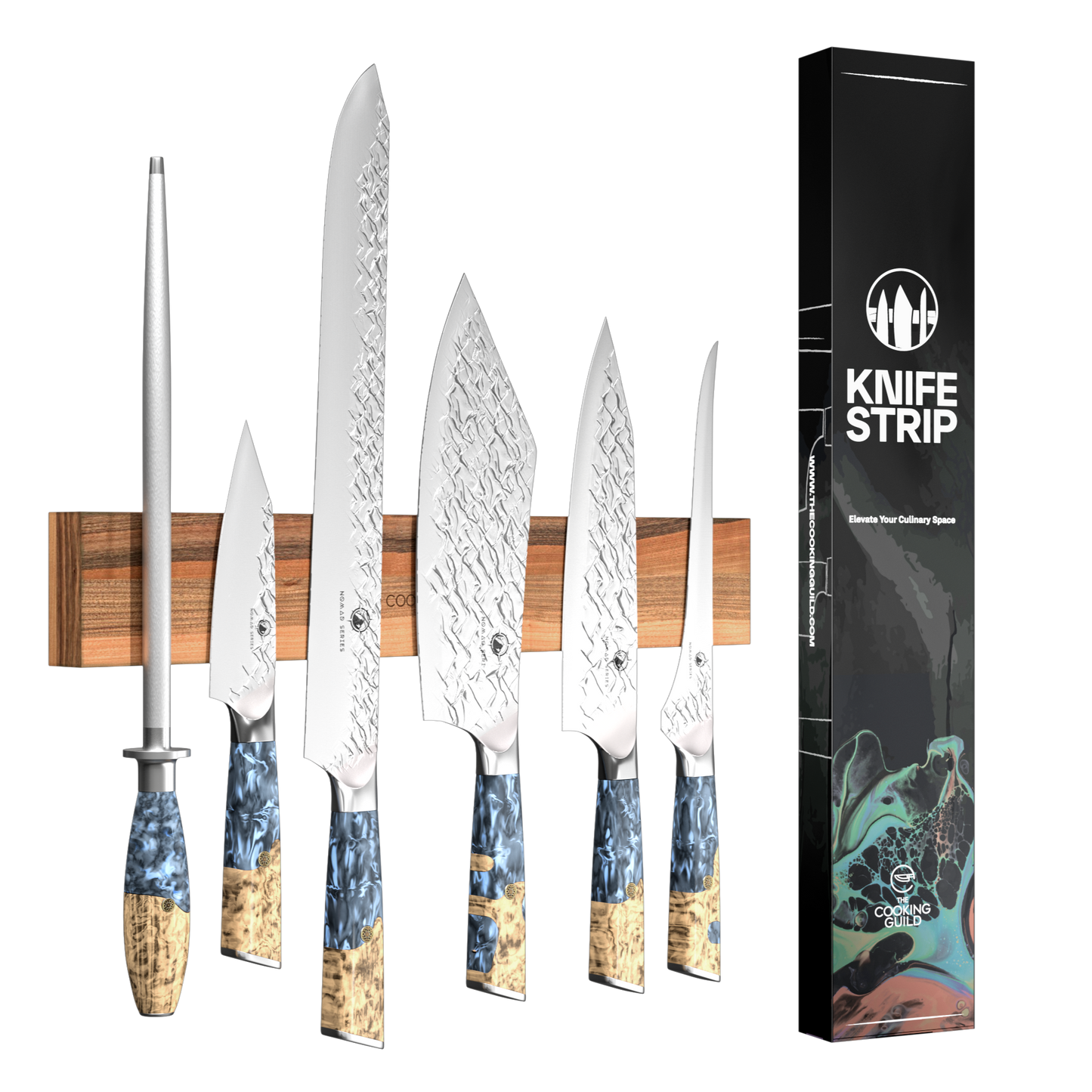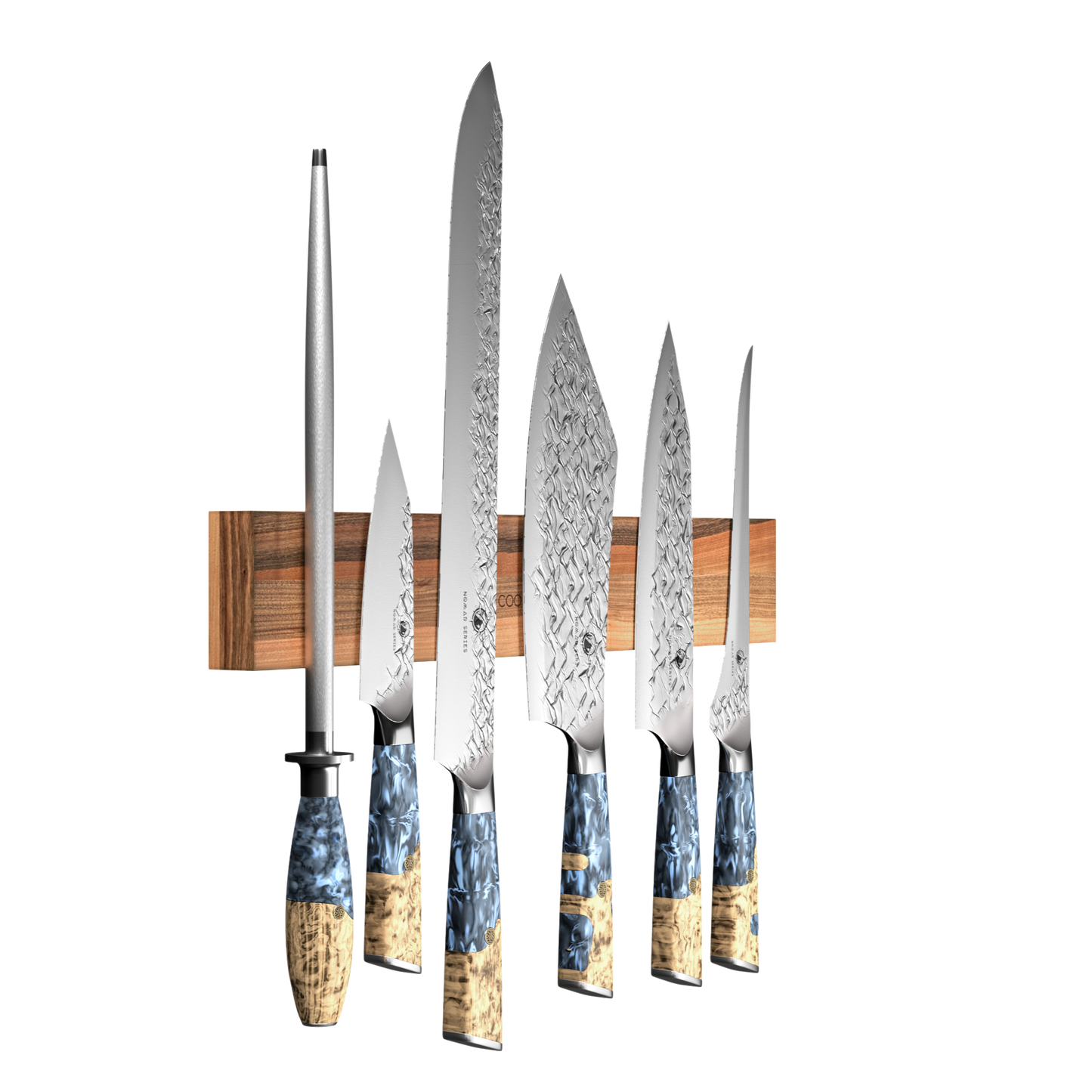 "I started using the cooking guilds knives and fell in love with them. "
Chef Michael Symon - Iron Chef America
FAQs
When can I expect my order?

FAST! We ship all orders within 24-48 hours of receiving them! On average our product is delivered within 3-5 business days in the United States. International shipping times will vary depending on country/customs etc..
Will I have to pay any additional customs, duties or VAT fees when I receive my order?

Depending on your country, it is possible that you will be charged one or more of these fees when you receive your order.

Please note that all international orders are charged in US dollars. International charges are based on the standard exchange rates between your currency and the US dollar at the time of purchase or refund.
Will you notify me by email when my order has shipped?

Yes, we will send an invoice by email when your order has been placed and another when your order has been shipped.

If you can not find our emails in your normal inbox, it is worth checking in your spam or junk mail folder.
Read Our Customer Reviews